Alternative Office Spaces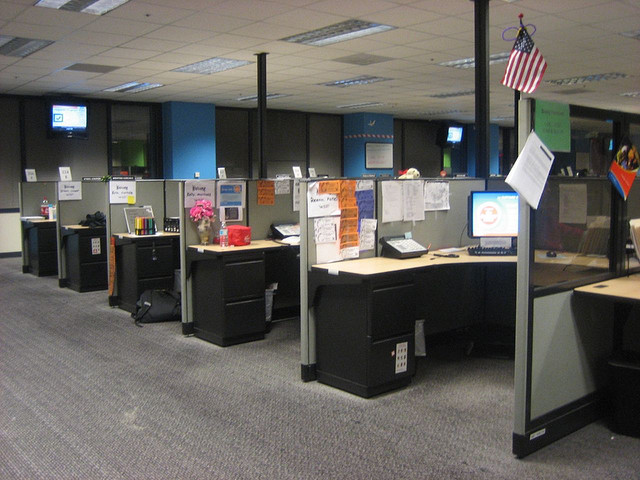 Think outside the cubicle!
Now is the time to invest in St. George commercial real estate. As the property market continues to do well now is the time invest. One issue that many people have when buying commercial real estate is that they spend too much time waiting for the perfect location. We want to give you some ideas of how you can make a non-traditional space, the perfect alternative work-space for your company. After all why miss out on a great market waiting for the perfect place when, with some creativity, you can organize the perfect office. If you want to go extreme here are some ideas.
Curb Appeal
Many people get hung up on being in a traditional business park or traditional office building. Think outside the box. There are plenty of non traditional locations available that do not fit the perfect office space mold but can still offer everything and more. Depending on your contact with clients the actual appearance of the building you are in may not be as important as just having a place. In today's world non traditional buildings have become home to many companies, especially tech companies.
Office Arrangement
If you want a traditional office, you are probably envisioning corner office space and lots of cubicles. There has been a lot of discussion in recent years about cubicles versus a more modern open work space. Many of the more innovative companies have shifted from offices and cubicles to an open format that allows for collaboration and increased innovation. Instead of shoving people in confined spaces, consider having open tables which allow employees to move around and interact with each other. You may be surprised to find that productivity increases when people are able to people to more easily collaborate.
Ideas
Former warehouse space can be the perfect place to set up shop. Warehouses offer large open spaces that allow for an open office format. Or consider a shuttered business such as a manufacturing site or small retail store location. With a new coat of paint and the right modern office furniture you can make the perfect office out of a non-traditional space. A plus side to this option is that leases or sale prices may be lower depending on the property!
If you open up your mind to all the possibilities you may just find the perfect alternative work-space for your company. Maybe its time for your company to break the status quo and break from the traditional office space in lieu of something more unique and modern. What ever you are looking for we are the largest commercial real estate brokerage in Southern Utah and we can help you find exactly what you want.