Monday, October 27th, 2014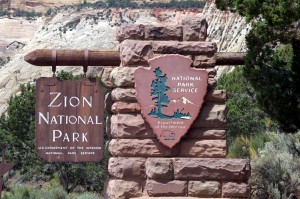 How will it affect you and commercial real estate in St. George, Utah?
There is a proposed tax increase for sales tax in Washington County, that will effectively increase the sales tax 1 penny for every $10 spent on non-food items in Washington County. In other words, for every $1,000 you spend on non-food items, you would pay $1.00 towards the RAP tax.
Impact
It would have a relatively small impact on the residents here, but would be an interesting way of taxing all of the visitors to the area. Whether they are here to see the parks, go to the Tuacahn, participate in baseball/soccer tournaments, or just here for the weather, the millions of visitors would pay a little more to better the facilities they come here to use.
As many national restaurant chains discuss new possible territories, one of the most important piece of data they look at is population. As they carefully scrutinize the number of people in the area, in St. George specifically, they also take into consideration the amount of visitors and the traffic count which particular locations may see. In Utah, 1 in 10 jobs are either directly or indirectly tied to the Travel, Tourism, and Recreation business.
Jobs
Many people choose to live here after vacationing and falling in love with Southern Utah. While visiting, they stay in hotels, eat at restaurants, play golf, subsequently providing a need for more commercial real estate. If they decide to move here and build a house due to their visit here, each home that is built creates 3 jobs either directly or indirectly through construction work, real estate, title work, providing construction materials, utility hook ups, etc… All of those things require more industrial space, office space, and retail buildings to help support the growth.
Tourism is a driver of the Southern Utah economy. This proposed tax would enable our community to capitalize more on the tourism industry in order to pay the maintenance of our beautiful county and its awesome facilities. Visit the this website to learn more about the proposed tax. And if you are in the market for commercial real estate contact us online or by phone at 4358.627.5707.